Game Review - Trace Memory
Dustin Nichols
2017-02-07
Nintendo DS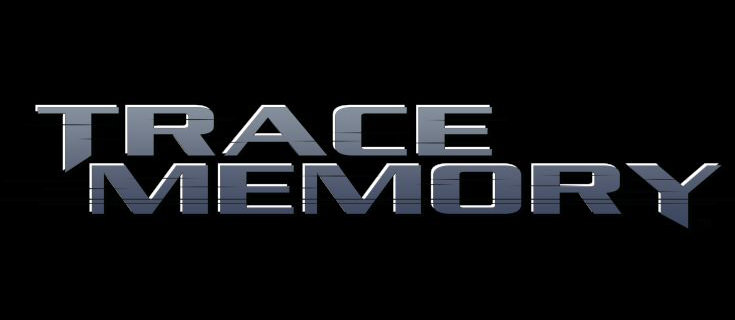 Thank you
DUSTIN NICHOLS
for the wonderful review!
If you would like to write
VIDEO GAME REVIEWS
for BurningAngel,
CLICK HERE
!
Trace Memory was one of the first games I ever bought for the original DS, some 13 or 14 years ago. I only played through it the one time (before my ex-wife stole my copy), but I remembered it being a fun point-and-click puzzle adventure, one of my favorite game genres. Recently, I decided to buy another copy to see if the game still held up and if it was as fun as I remembered.

Trace Memory has you playing as a young girl named Ashley Robbins, who has been summoned to the fictional Blood Edward Island, near Seattle, by her father, who she hasn't seen since she was three. That night, she witnessed a terrible thing she can barely remember, but has been promised by her father that all will be explained. Ashley makes the trek by boat with her aunt Jessica, who presents her with a device known as the DTS (in the game, it's modeled after the original DS system), something Ashley's parents apparently worked on for years before it was finished. The DTS can only be used by Ashley thanks to fingerprint-scan technology. At the island, Jessica leaves to find Ashley's father only to be abducted by an unknown person. Ashley, understandably worried, then heads to the mansion on the island to track down both her father and aunt. There, she meets a ghost named D who can't recall who he is or why he's there. Ashley agrees to let him accompany her around the mansion as she tracks down her missing family while simultaneously hoping the time in the mansion will help D get his memories back.

Throughout the mansion, as Ashley, you will encounter multiple puzzles in the classic point-and-click style, from special music boxes to slider puzzles to ordering books in a certain way and everything in between, each getting you closer to finding Jessica's family while also helping D remember his past. The DTS device will help with some of these puzzles thanks to its camera, and you will also use it in order to read cartridges scattered all over the mansion (modeled after DS cartridges, as you might guess), which provide information on Ashley's past as well as the research project that led to the creation of the DTS, known as "Trace".

The top gives screen gives you still frames of each area (think Myst) while the bottom gives you a top-down view of Ashley and D as they make their way around to all of the different parts of the mansion. Controlling is done using the D-pad or thumbstick for movement, and the A button for interacting with people and items, so the controlling is a breeze. Music is ambient and while nice, won't leave anything too memorable (save for one track that, possibly by accident, wound up getting regular use in the Ace Attorney franchise). The graphics definitely show their date, but serve their purpose all the same.

Now, as I said, I remember this game being great and pretty challenging in the puzzle department during my original playthrough. Over ten years later...well, memories don't always hold. While the story is still decent and it's a good puzzler, the puzzles this time around were incredibly easy. In fact, the only time I had any kind of struggle was with a slider puzzle, one of the stupidest designs for video game puzzles ever invented, and even then, it took much less effort to beat it this time around. I also remember the game being much longer; it actually only takes about 5 or 6 hours to beat, if that.

Overall, Trace Memory doesn't hold up quite as well as I remember, but it's still a fun little game and worth grabbing if you can get it for a cheap price. It doesn't stand out from a lot of similar games, but still does what it needs to and does it relatively well, if not a bit simple. If you're a fan of the genre, it's at least worth a look.